MM's tiara is not the original……….
Hi JD, I'm Joseph …. Has anyone looked at MM's wedding tiara well?
The tiara of Queen Mary and therefore the original, has a huge diamond "Rectangular" with "Rounded" edges…… (the MM is absolutely round)….Above the central diamond there is a small crown composed of 5 round diamonds, the small crown that is above the central diamond, is not to remove and put … (MM's tiara does not have this).
My theory is that for MM and her enormous stupidity, they ordered to create a tiara "Similar" but it is NOT the original … HM has shown to "the Big Idiot", who is a complete imbecile …. HM has demonstrated before the planet …… And simply, it deserves it.
Hopefully, some of DM and The SUN read this post and publish it …. This way they will get rid of this fool faster.
I do not know how to include the photos in this post, I send you the links, please include the photos so you can check the differences between both tiaras…..
https://hips.hearstapps.com/hmg-prod.s3.amazonaws.com/images/queen-mary-bandeau-tiara-1526740237.jpg?crop=1xw:1xh;center,top&resize=480:*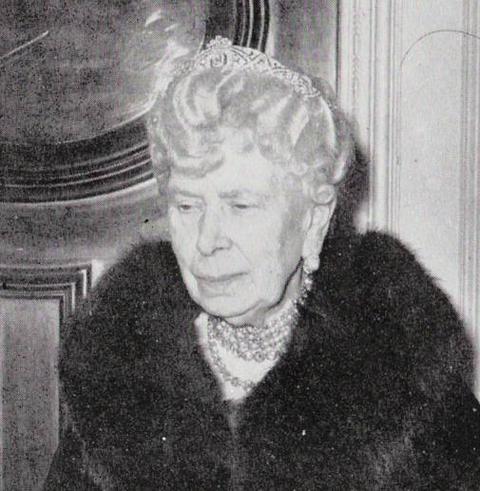 http://www.tiara-mania.com/2017/09/queen-mary-filigree-tiara.html
http://es.tinypic.com/view.php?pic=2ajaupy&s=9#.W-WkDdVKhdg
In this picture the differences are perfectly seen, please include the image:
https://pbs.twimg.com/media/DdjYS7hU8AA_36A.jpg
Regards
=================================================================
Hello Joseph,
You can always send me your entire post on https://jerseydeanne.com/  Some pics you can right-click copy and then right-click again into the anon form box the picture will appear. I made you an author, so talk to me.
I love your man's point of view but I don't know about this one, I do think this one is real and the grainy black and white isn't clear enough to make a good judgment. From what I hear the tiara hasn't been worn in 40 years because nobody likes it. That is funny right there.
It's not Markle's to keep, they took from her after the ceremony.
Thank you, Joseph, my friend, 🌸🌸😎