Revealed: Meghan and Prince Harry have lost THREE close aides since the royal wedding as private secretary follows her predecessor out of the door after personal assistant quit after just six months
Richard Eden of the Daily Mail confirmed yesterday the news of the latest aide to quit.
A source from Kensington Palace said: 'It's a real shock,  why would she want to leave such a prestigious job so soon?'
We told you so!  Run Harry Run, but he turned out to be a twit for not stopping that out of control twisted lemon, he can be redeemed, MM needs the boot.
She will soon be joined by the royal couple's private secretary Samantha Cohen, who follows predecessor Edward Lane Fox out of the door.
Infairness, ELF was supposed to leave but stayed on to help, nobody liked the way MM PR slandered him in an article, we didn't forget that one Markle. Sam Cohen was there to help temporarily to transition the move to CH or BP. Poor Sam tried in vain to teach the harlot from hell the ways of royalty, but, well you know, the sals ear and all. Melissa remains a mystery to all of us, God bless you for enduring the wrath of MM. 
A Kensington Palace spokesman declined to comment on the departure of the PA, whose name is given only as Melissa. However, a Palace source was authorised to pay tribute to her.
'Melissa is a hugely talented person,' the source said. 'She played a pivotal role in the success of the Royal Wedding and will be missed by everyone in the Royal Household.'
God Bless you, Melissa! I hope you are sitting in a pub getting hammered!
One Palace aide said: 'To lose one member of the household could happen to anyone. To lose three in a few months is starting to look like a stampede.'
Run like the wind! 
Melissa had to deal with the traumatic build-up to Meghan and Prince Harry's wedding in May, in which the Duchess's father, Thomas Markle, gave a running commentary to journalists on the likelihood of his attending the ceremony.
Hells Bells, I know we wanted to vomit on a daily basis, I can imagine the torture working with that smug PR creation from hades
The 74-year-old decided not to come just five days before the wedding, leaving Harry to ask Prince Charles to step into the breach and walk Meghan up the aisle.
Other members of Meghan's family complained publicly that they had not been invited.
They truly thought they were getting invited?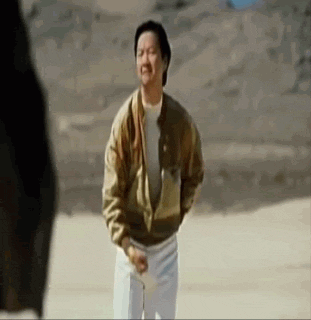 Royal biographer Robert Jobson claims in his new book, Charles At Seventy, which was serialised in this newspaper, that Meghan's wedding preparations were so stressful that Harry became 'petulant and short-tempered' with members of staff.
Even though I wasn't thrilled by his writing, we all heard the rumors that Harry was indeed throwing temper tantrums. Certain people were trying to cover for his radical behavior, saying he was coerced, angrily he wasn't getting his way.  Family members did try to talk him out of this crazy notion of marrying this abomination; Harry was unreachable.  Prince Harry is to blame too. Sorry Harry, straighten up and fly right. 
He writes: 'Raising his voice on occasion, Harry would insist: 'What Meghan wants, she gets.' '
Meghan's former agent, Gina Nelthorpe-Cowne, described her before the wedding as unique in her determination to succeed.
She said Meghan was ruthless with her time, her attention and her priorities. She was 'picky', not only when it came to her clothes but also her colleagues, instantly dismissing those who didn't share her 'vision'.
'Meghan,' said her former agent, she likes to move on
Translation, she is a bitch on wheels that will ghost you in NY second!